Search faster and smarter by learning all of the various places and ways to perform a Google search on Android.
It's quite easy to do a Google search on Android. Maybe too easy.
The deep tie-in is an important feature, and one of the reasons Android is the superior choice for those who rely so much on Google services. Yet, sometimes picking out just how to do a Google search is like choosing from among 12 shades of blue shirts you have hanging in the closet.
There's the persistent Google search bar that lives on your home screen. The Omnibox in Google Chrome, voice searches and contextual tools from the Google Assistant, the Google app, and an always present search button in Gboard. We get that Google wants to be helpful and all, but sometimes it feels like that overeager know it all you remember from fourth grade.
Not to worry! Each of these different search methods have their own particular strength. If you learn the nuances, your Android use will be even more powerful. It can be done, and here are some tips that show you how.
OK, Google
Voice and artificial intelligence have been the most noteworthy innovations in how Google search works on Android. Now, most phones running Nougat and Marshmallow have or should soon receive the Google Assistant. Not only are you able to issue edicts and ask questions to Google from your phone, but you also usually get more contextual answers and control over smart devices.
From the Google app and Google Home you get a pretty exhaustive rundown of sample questions you can ask.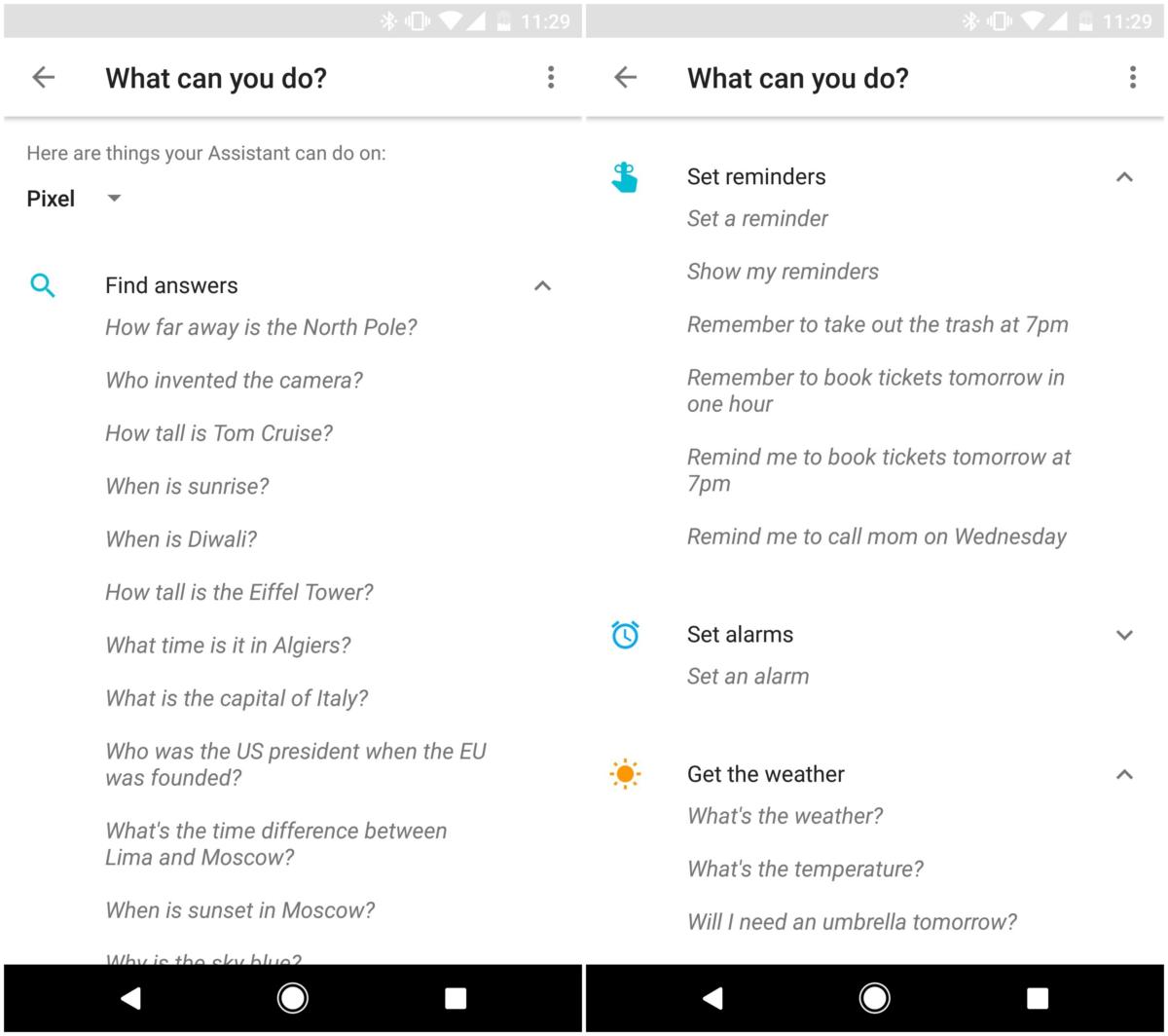 What I've learned over time with my Pixel is that the best searches to use here are ones that you'd consider a natural language query. Questions like, "Who won the World Series last year?" or "How long do I barbecue sausage?" are among the wide range of things you can ask.
For personal organization, try asking, "When is my next appointment?" if you keep all your key events of the day in Google Calendar.